DesignByPatterns


We have long believed that the widespread use of Design Patterns and the re-use of their implementation among developers has been inhibited by a lack of Design Pattern Tools.

Patterns need to be shared among developers. Emerging XML and XSL technologies will enable us to represent and apply Design Patterns.

We invite you to review our latest presentation given on March 8,2000 at the BayStart BizParty at Fort Mason in San Francisco, CA titled "Generating Systems from XML Design Patterns".

On the journey from Design Patterns to generated code, first comes our XML, XPATH, XSLT and XQuery Tools which the Design Pattern Tools are built on.

We are working on a exciting new presentation , come back in a few months (mid-2003) to see our progress.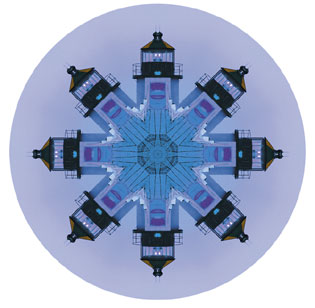 Patterns can exist at all scales